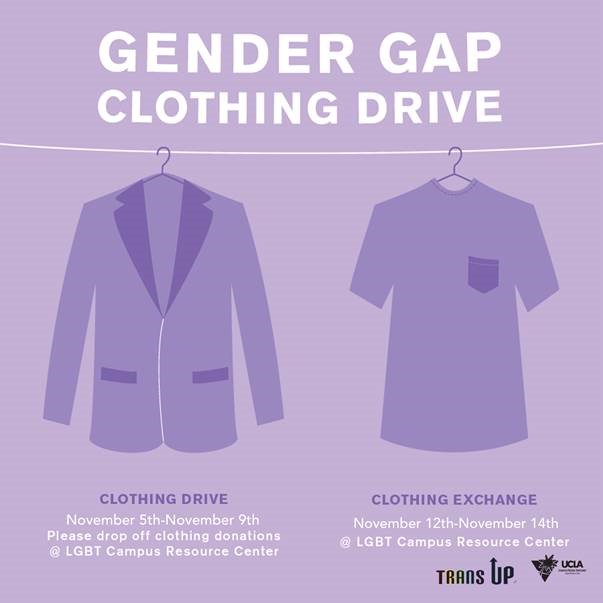 The UCLA Gender Gap Clothing Drive is an initiative to provide gender-affirming clothing to our students, particularly those who may not have the means to purchase clothing reflective of their gender identity/expression. Gender-affirming professional clothing is also a large concern for transgender and gender-nonconforming students as they begin to apply for internships and full-time positions.
I invite you to support our students by donating any clothing items in good condition, particularly professional attire. Following the drive we will be hosting a clothing exchange where trans, non-binary, and gender-nonconforming students can select clothing that matches their identities. This will happen from November 12th to November 14th.
We are collecting donations from November 5th-November 9th  at the LGBT Campus Resource Center. Please consider taking a few moments over the weekend to peruse your closets and help us in supporting students.
Thank you for your continued support of trans, non-binary, and gender-nonconforming students.