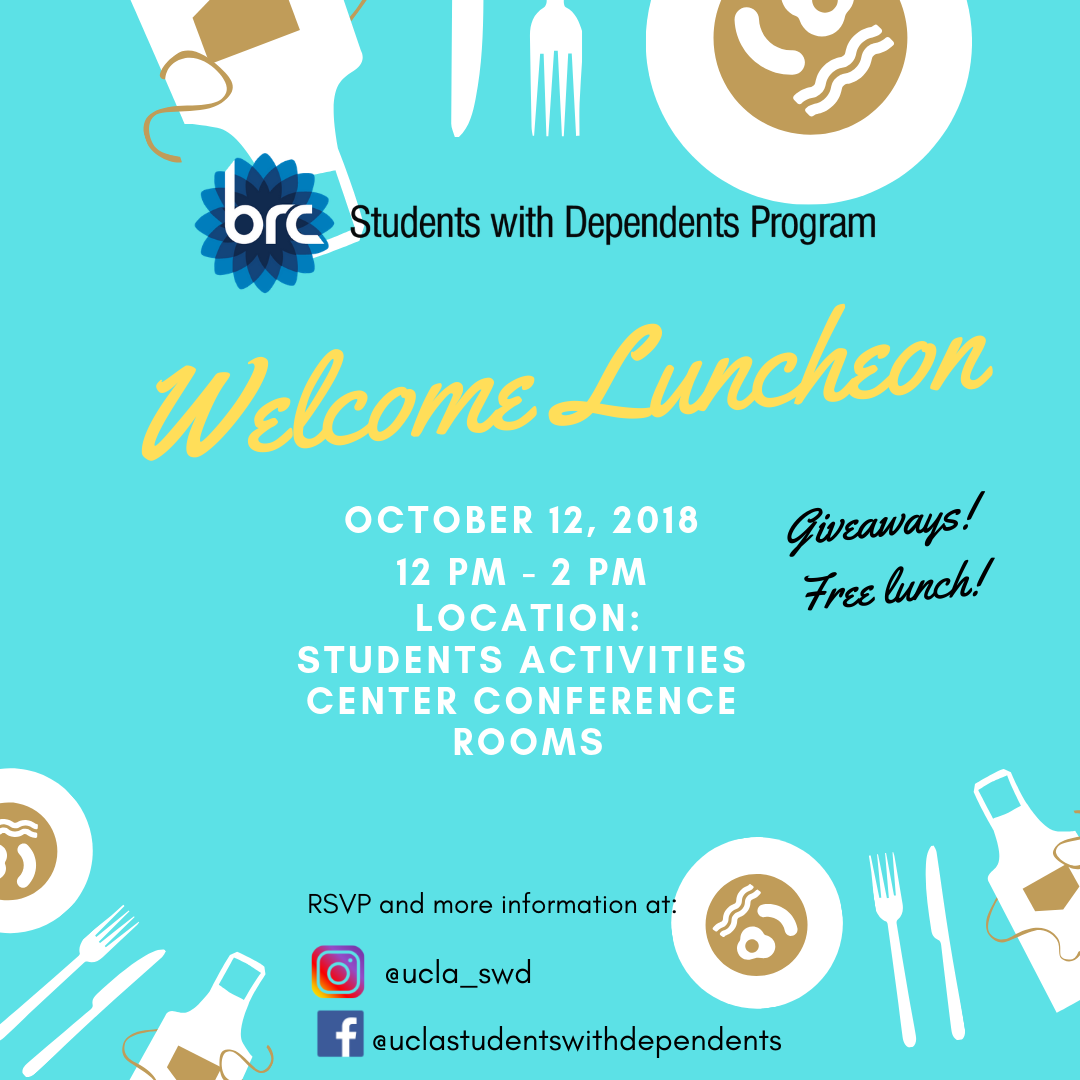 The Students with Dependents Program is excited to invite you to attend our annual Welcome Reception this Friday OCTOBER 12 from 12-2pm at the Students Activities Center- Conference Room 1-3.
We will have wonderful prizes for students, free lunch, and great community! All parenting students and students caring for loved ones are invited! We welcome staff and faculty to attend to share resources, meet and mingle with grad and undergrad parenting students!
The first 50 attendees will receive a SWD T-shirt or SWD water bottle!