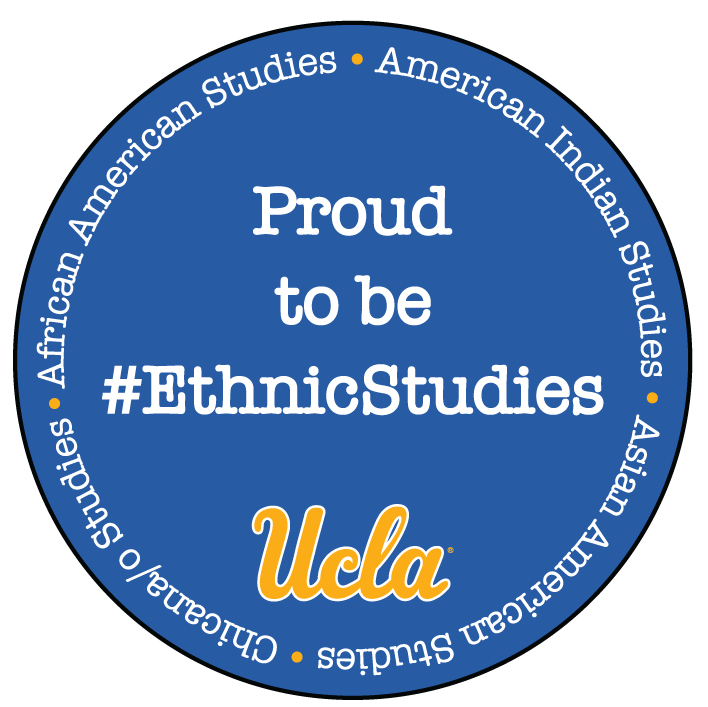 Ethnic and Indigenous Studies Welcome
Date: Monday, October 1, 2018
Event Time:  4:00PM – 6:00PM
Location: James West Alumni Center (Collins' Conference Room and outside patio)
Facebook Event: https://www.facebook.com/events/307736849794331/
RSVP: http://ethnicstudieswelcome18.eventbrite.com/
African American Studies, American Indian Studies, Asian American Studies, and Chicana/o Studies host the 2nd Ethnic and Indigenous Studies Welcome to be held on Monday, October 1, 2018, from 4:00PM-6:00PM at James West Alumni Center. 
Explore Ethnic and Indigenous Studies at UCLA. This event gathers ethnic and indigenous studies academic units, organized research units, affiliated identity student groups, and affiliated units together to welcome new students to campus.
Participating units:
American Indian Studies Center
American Indian Studies Interdepartmental Program
Asian American Studies Center
Asian American Studies Department
César E. Chávez Department of Chicana and Chicano Studies
Chicano Studies Research Center
Dean of the UCLA Division of Social Sciences
Department of African American Studies
Department of Gender Studies
Institute of American Cultures
Labor and Workplace Studies minor
Ralph J. Bunche Center for African American Studies
UCLA Alumni Diversity Programs
UCLA Center for Accessible Education
Join us for FREE food, music, and giveaways with fellow students, faculty, and staff. Learn how Ethnic and Indigenous Studies fits into your UCLA experience and beyond. Welcome new Bruins! We are #EthnicStudies.
Pictures from last year's welcome may be found on the following website: https://equity.ucla.edu/programs-resources/funding-opportunities/edi-program-funds-highlights/