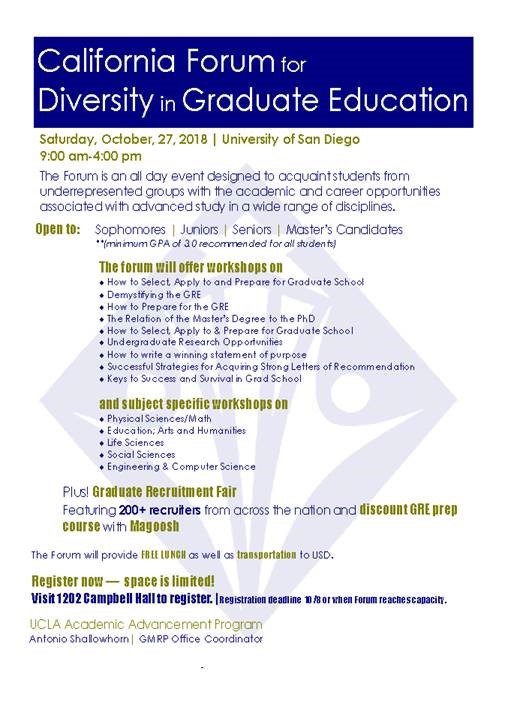 Hello All,
The 2018 California Forum for Diversity in Graduate Education takes place Saturday, October 27th at the University of San Diego (USD).
The Forum is an all-day event designed to acquaint students from underrepresented groups with the academic and career opportunities associated with advanced study in a wide range of disciplines.
The Forum will provide FREE  LUNCH as well as transportation to USD.
Registration Deadline 10/8 or  when Forum reaches capacity. Register at 1202 Campbell Hall.