Elyse Emi Kono Izumi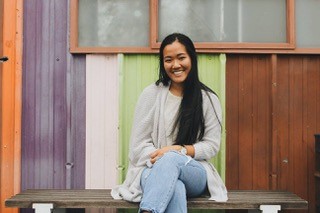 Affiliation:
Areas of Expertise:
Phone:
Email:
elyseizumi@gmail.com
Office Location:
Education:
B.A, in Gender, Ethnic, Multicultural Studies with an emphasis in Asian American studies, Minor in Anthropology, Cal Poly Pomona
Research Interests:
Decolonization, Formation of Okinawan-American and Pacific Islander identity and belonging, Religion in Asian American communities
<!- View not found -> <!- View not found ->
My name is Elyse Izumi and I did my undergrad at Cal Poly Pomona where I wrote my undergrad capstone project on the formation of Okinawan-American identity in youth. This project allowed me to explore my own ethnic background as a half Japanese American, half Okinawan American and layers of colonialism that have formed my understanding of my own identity as well as my family. Based off theories and concepts of decolonization, identity and belonging, and religion, I'm interested in what solidarity looks like in various communities who have experienced colonization, more specifically between Okinawa and Hawaii.
Awards
---
https://asianam.ucla.edu/wp-content/uploads/2019/04/ucla-asian-american-studies-logo.svg
0
0
asianamworkstudy
https://asianam.ucla.edu/wp-content/uploads/2019/04/ucla-asian-american-studies-logo.svg
asianamworkstudy
2018-10-30 15:36:45
2018-10-30 15:36:57
Elyse Emi Kono Izumi